The news of the arrest of rapper Young Thug has sent shockwaves through the rap and hip-hop community. Even more shocking was the news that he had been indicted on a number of charges for violating the Extortion Crime Organization Act (RICO). Born Jeffrey Williams, this rapper is known for his violent yet godly and catchy lyrics. With the trial ongoing and fans awaiting Young Thug's fate, the lyrics were brought into court from the music charts as evidence.
Fans know that rappers aren't the only ones on trial when they're charged with crimes. Their lyrics are also under the microscope. Months after the arrest, NBC News reported that Fulton County District Attorney Fanny Willis said that if the lawsuit required rap lyrics, the rap lyrics would be used as evidence against the defendant.
Rap and hip-hop are predominantly black music genres, so fans are wondering if it's really the lyrics they don't like. Or is it a misunderstanding of black culture?
For some time, it has been common practice to use rap lyrics as evidence in court. Fulton County Assistant District Attorney Donita Morris said, "I think there's more controversy about this case, but prosecutors have been doing things like this for years." Morris believes social media is responsible for the rise of rappers, and therefore lyrics. Whether the rapper is famous or not, if the music is public, it can be used as evidence.
Violent lyrics have no race
Hip-hop and rap aren't the only genres that have violent lyrics in their music. Genres like heavy metal and screamo create violence and chaos in their lyrics. In rare cases, the lyrics automatically admit guilt.
Outside of heavy metal, there are mainstream songs that contain violence. Foster the People's "Pumped Up Kicks" depicts a school shooting. Although the Foster the People band members did not have to go to trial, the song has received great praise and praise. The song reached her No. 3 spot on the Billboard Top 100 music chart in 2011. Billboard also considers the song one of her top 100 songs of the decade.
White musicians also have numerous examples of songs that openly express personal confessions. A good example is Queen's "Bohemian Rhapsody". In the song's chorus, the singer refers to brandishing a gun and holding it to a man's head, ultimately taking his life. However, it's important to note that neither lyric seems to intrinsically determine the values ​​of white culture.
Is it because we are black?
The debate over rap lyrics continues. Many people feel that white musicians are not held to the same standards as black musicians. Les Alexander, a musician and music industry management student at Georgia State University, said he believes rap lyrics are being targeted in particular.
"Rap music has always been a way of talking about a lifestyle. It depicts what is going on in our community. , it's easier to look there and speculate," Alexander said.
Alexander said the 13th Amendment loophole gives black rappers an even bigger target. According to Alexander, the use of lyrics is just one tactic for censoring, silencing, and confining black people.
This makes the black community and rappers alike feel like they have a target behind them. Systematic racist practices have been questioned. The Oxford Dictionary describes systemic racism, also known as institutional racism, as racism practiced through law or social order. All of the examples where lyrics have been used as evidence in court are in rap music and lyrics by black musicians. Some may believe that this is not really systemic racism. "I think it silences our voices and makes us afraid of what we can say and what we cannot say," says Alexander.
freedom of speech
The First Amendment continues to uphold the protection of free speech, especially that which is essential to our civil rights. The amendment does not directly protect rap lyrics. However, as Alexander noted, some may feel that they cannot speak freely without harming themselves.
"We are not saying you shouldn't say it. We're saying there's potential for it," Morris said. Alexander happened to disagree, "It's a proposed silence tactic."
The government doesn't tell rappers not to say certain things. Although it is the only genre in the spotlight. Rappers continue to feel themselves under a microscope.
protect culture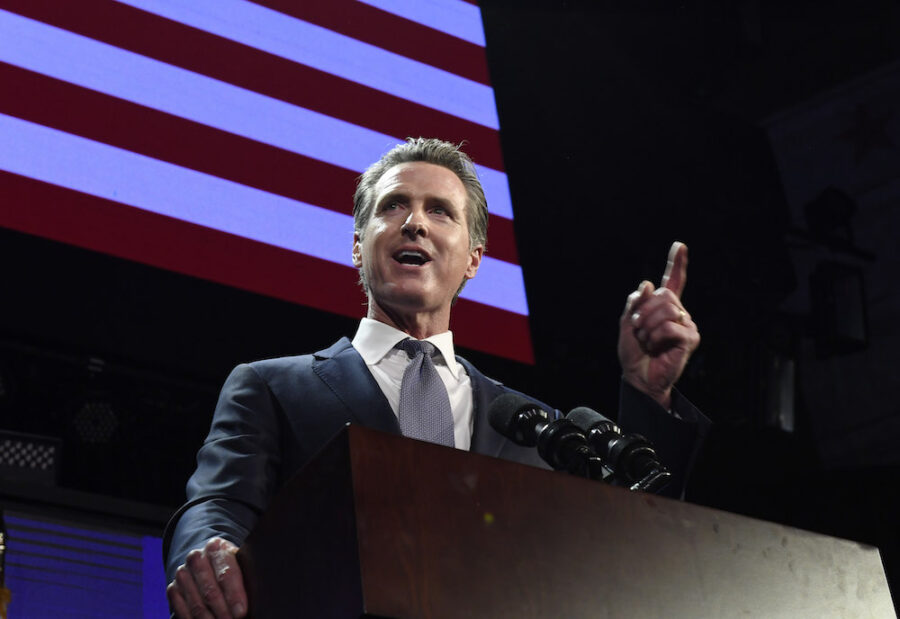 It looks like progress is being made in different parts of the country. In late September 2022, the California governor signed a bill that severely restricted the use of rap lyrics as evidence in court. The bill, signed by Gavin Newsom, would require prosecutors to have good reason to use the lyrics. It is also the purpose of this bill to check for possible bias. Asked if this would be done in other states or if it would be a nationwide bill, Alexander said: It's up to the vote. "
Join the conversation on How do you feel about rap lyrics being used as evidence in court? twitterInstagram, Facebook, Pinterest.