Last night, the musical "Waitress" – Live on Broadway! "Opening Up" was screened at the Tribeca Film Festival!
Meanwhile, in Times Square, 300 ponchos were handed out to spectators waiting in the rain to watch a live capture broadcast on TSX Entertainment's 18,000-square-foot digital screen for the first time in festival history.
Based on the popular film of the same name, this musical adaptation with original music and lyrics by Sara Bareilles has been performed and captivating audiences around the world.
Broadway World interviewed the cast and creative team of Waitress on the red carpet of the film's premiere at the Tribeca Film Festival. See what Barreilles, Charity Angel Dawson, Drew Gehring, Dakin Matthews, Eric Anderson, Joe Tippett and more had to say on opening night.
---
It's another opening night for Waitress! How are you tonight?
Sara Bareilles (composer, Jenna): It's euphoria. It's so real and beautiful to look down on this red carpet and see all of my friends, castmates, band members, and this amazing community that has been working on this show for so long. To be present at this moment at this amazing crossroads where film and theater together seek their way into space. A simulcast is going on in Times Square as we speak. It's like an idiot. All that matters is getting this show to a wider audience. I think it's very surreal and really wonderful.
Drew Gering (Dr. Pommatter): Oh my God, this is the 4th opening of "Waitress" for me. We operated in the suburbs of Boston. Then I did Broadway, then I did Broadway, and now this. It's wild to see how these people have gone from the chosen, that is, the show family, to being a kind of intimate part of my life for so many years now. And in a situation like this, sharing all of this together again would be insane. It will be the first time we all go through this together.
Charity Angel Dawson (Becky): We're talking about ART openings, Broadway openings, tour openings, Broadway reopenings, and now this. This is waitress opening number 5 for me. I got goosebumps. I am overjoyed.
Eric Anderson (California): Oh, it's a gift that keeps on giving. We are so grateful for always giving us an excuse to get together and meet our families.
Dakin Matthews (Joe): Well, I think it's still the third time on the first night. [Laugh] It feels great. I am really proud of this show. I'm really happy that they captured the essence of the play on film instead of trying to adapt Waitress. There was already a great movie of Waitress that theatrically captured the audience experience without music. I like that.
Joe Tippett (Earl): I feel so good. I feel a little uneasy. I always wonder, will theater be translated into film? I've seen it work and I've seen it not work. I'm so excited to see what they come up with.i know the same as jessie [Nelson] and Sarah [Bareilles] I did my best with editing, so please blame me if it's not good. [laughs]
Diane Paulus (Director): I'm pinching myself It's been an amazing trip, and being able to attend the world premiere of this film and see that some people are planning to see the show tonight and some have yet to see it. In theaters it disappeared and now we can film it and share it on the big screen and it brings great joy to my heart. Shining.
Jesse Nelson (book writer): I am excited to be here. This is a truly magical night for us. We worked very hard on this live capture and filmed it during the Covid-19 pandemic, so the fact that it exists in this world is amazing.
Michael Lioff (Producer): It's totally surreal. This is outrageous because I produced the original film and it premiered at a similar festival many years ago. To be honest, I spent all day walking around thinking, "Are we going to the Waitress premiere again? How is that even possible?" It's so surreal and it's cool to be in New York where it all started with Adrian and where this musical began. This is amazing.
Barry Weisler (Producer): This is exciting. As you know, we've never been to a film festival, but we've never been to a Broadway show. Quite exciting.
What was it like shooting this live capture while playing the show on stage?
Charity Angel Dawson: I haven't done much with movies or movies. It was a bit of a challenge, but they were like, "Just be yourself, be yourself. We're looking at you." And sometimes they say, "Give me one for the camera." I knew what that meant, so I said, "Okay." So they ended up working with the creative team. they are very kind. The directors let me have a great experience where I didn't have to worry too much.
Joe Tippett: These guys came in and it was kind of crazy. It was Corona while this was happening and I was in Boston filming a movie called Spirited so I missed most of the process, arriving a bit late and just trying to catch up a lot. increase. Trying to tune performance is weird. Because part of the performance was taken from the show and part of it we did the set up and stuff so when we do it to reach the back of the house I want those people to know It's from So I'm interested to see if that looks confusing, but I'm not sure. I'm just excited.
Dakin Matthews: It was a very interesting experience. They were very experienced crew. They had just given another performance. I don't remember what it was, but we shot four live performances, plus four afternoons. So I couldn't change the performance. Even an empty theater performance had to be fully voiced and fully working, so I was able to put it together. It was very challenging. This is my first time. It was very challenging.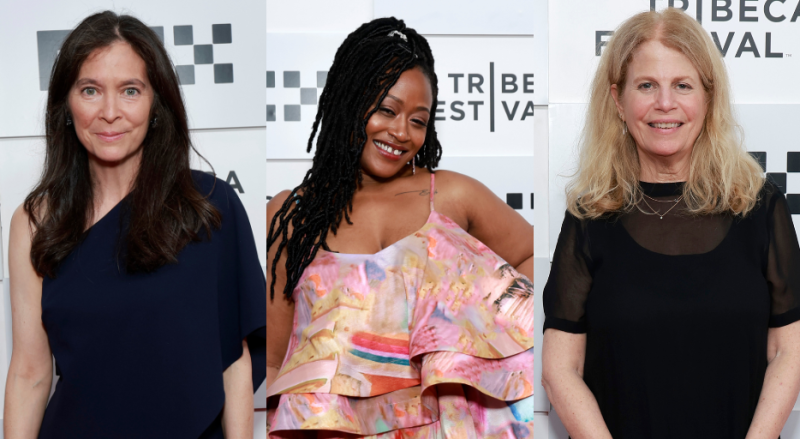 Millions of people have already seen Waitress on stage. This live capture will reach millions more viewers. What do you hope people will continue to take from this story and this musical?
Sara Bareilles: Born from the mind of Adrian Shelley, this story is about truth and community, hope and resilience. As I often say, I spoke with Adrian a lot. She's gone now, but I talked to her a lot while writing her score. She really feels like she's deeply integrated into this piece. And I really hope we're proud of her because she created her beautiful world and a beautiful story worth telling.
Charity Angel Dawson: Love and its life can be messy sometimes, but that's part of it. It's literally everything. It's, as she puts it, "mixed and baked into a beautiful pie." That's life, you know? So no matter what ingredients are thrown in there, you can always sprinkle it on or give it a little finishing touch to make it look great.
Dakin Matthews: How wonderful the music is! How faithful it is to the source material and the original Waitress movie, yet somehow unique in its own right. But is it such a good idea to have first-timers write the music and lyrics for a Broadway show? Quite impressive. And it's always nice when she writes songs for me.
Diane Paulus: It encompasses accepting the difficult parts of life, what it means to be hurt, sisterhood and friendship, and how to never give up and find the courage within yourself to reach your shelved dreams. It is a story to do. I thought I was worthless. This is a story of resilience, second chances, and new beginnings. It's also about community and how the community can support you in difficult times, and I think that's the message we need right now.
Jesse Nelson: For me, it's all about love, the power of friendship, and the courage to follow your dreams. I hope it opens minds. That's the goal.
Eric Anderson: Just like 'Sweeney Todd', 'Into the Woods' and 'Sunday in the Parks' that we all grew up watching, I'm thrilled that this is going to be out there forever. I'm here. This is added to that cannon. I am honored to be part of it.
Lorin Rataro (choreographer): I hope every woman who needs strength to walk away from something finds it in this show. And as a metaphor, it doesn't mean I'm moving away from my abusive husband, it means I'm walking towards something new.
Photo for Tribeca Festival: Jason Mendes/Getty Images
---
Watch the waitress live capture trailer here.