A violent clash of mind and body, candor and comedy are essential elements that lie at the heart of Trevor Wiggins' live performances, especially when it comes to delivering lyrics.
"When I'm on stage, it's out of my mind," he says. "My words have become muscle memory and I have no idea what to say in the joke between songs. A few nights ago I was doing a show in Savannah and picked some mushrooms." he laughed "When I got on the mic, I was like, 'Hey guys, I got some mushrooms!' I hope you love yourself!"
The 32-year-old, born in Herbersham County and immigrated to Athens, is best known by his stage name 'Trivi', but his extraordinary personality has carried his songs a long way. So is his monolithic existence. "I'm just a big guy, so no one expects what he's going to do," he explains. "I know people feel less anxious when they see me. I'm just on stage to have fun."
Trivie is first and foremost a rapper. A producer who studied recording and engineering at the Atlanta College of Music, he is one of those rare individuals who maintains a complete grasp of all aspects of music production, from the studio to the stage. Since he moved to Athens in 2016, he doesn't have enough songs to remember exactly.
In May, he was named the winner of the 2023 Vic Chesnut Songwriter of the Year Award for his song titled "The Cost." In it he states: How much are demons and/or souls worth? "
This singular honor, awarded by the Rotary Club of Classical Athens, honors artists such as politically charged rapper Mariah Parker (Linqua Franca) and introspective songwriter Andrew Huang, aka Andrew Blooms. It follows a short list of past winners, including , and Jim Willingham in psych folk outfit Old Smokey and Ham 1.
Like the late Athens-based folk singer Vic Chesnut, for whom the award is named, Tuvey wraps complex emotions in stripped-down, sometimes playful, sometimes pensive numbers. I'm in. His mournful voice expresses a raw intensity and creates a space in which everything one can say or have to say goes into the song.
During a break from band practice in the afternoon, Wiggins donned her latest outfit, Trvy & The Enemy, which she fronts, and said, "Controversy or not, I have something to say. If there is, please tell me." I offered over the phone. .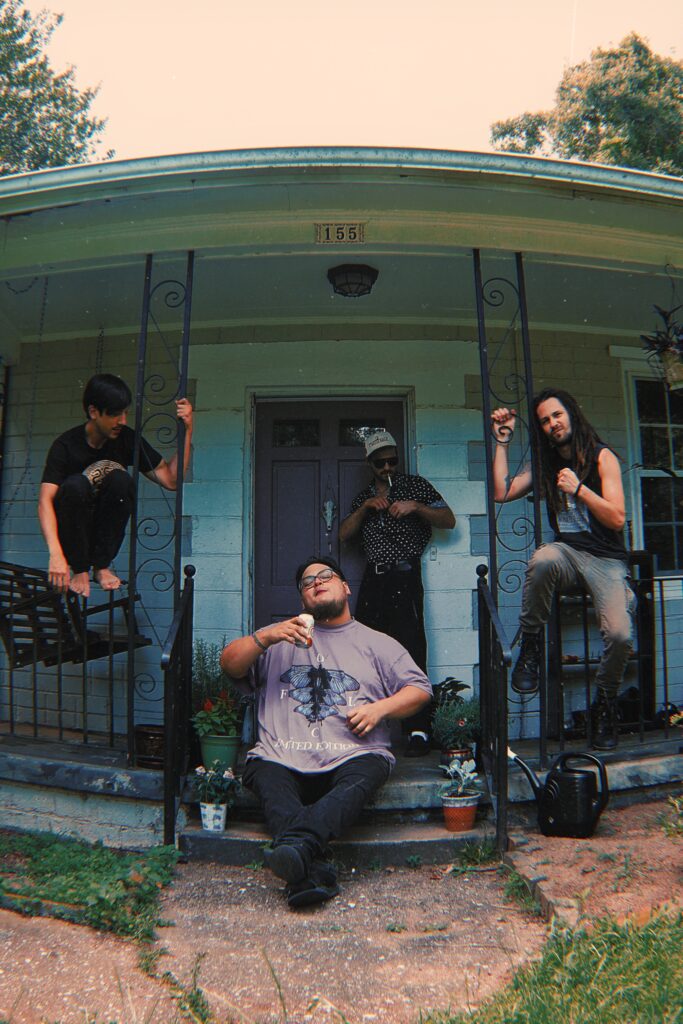 The group's self-titled, self-released debut EP, which consists of five songs with titles such as "Legend," "Alldogs," and "Repeat," was released on June 20, and features hip-hop, Southern charm, and psychedelics. Lock is fused. It culminates in a lean, ultra-modern sound that cannot easily be compared to other artists.
The group seems to have encountered a new combination of creativity in the fusion of rock, hip-hop and psychedelia. Yet each song has an uncanny familiarity that resonates within the group's rhythms, rhymes and sonic textures.
With bassist James Stickney, guitarist Robbie Rupp and drummer Rio Crane, Truby & the Enemy's series of rhythmic acrobatics has been conjured with such presence that few others have been able to evoke. Senga culminates in an emotionally flowing, meaningful and experimental song. Conviction. Songs such as "Sober" and "Repeat" are full of escalating tension and atmosphere, conveying any message through sparkling sound and repetition.
It's true that Trivie hit it off with Vic Chesnutt, but although their respective eras in the Athenian music scene are separated by time, space, and even musical genre, the two have so much in common. There is no denying that there are points.
"I didn't know much about him until he was nominated for the Vic Chesnut Award last year," says Wiggins. "Later I found out that a good friend of mine was a big fan of his music and knew him. When I won the award, he said to me, 'Hey, I understand. Please–I know you've never met Vic Chesnut, but I'm sure he really liked you." He wants all of you! "
WHO: Classic City Rotary Award and Vic Chestnut Award Presenter: Tribby
when: June 23 (Friday) 10:00 p.m.
where: gloves
WHO: ATHfactor, Volumes & On The Planet Productions Presents: Truby & The Enemy
when: Saturday, June 24, 11:10 p.m.
where: Livewire Athens
Did you like what you just read? Help Flagpole by donating now. Every dollar you donate helps fund our ongoing mission to provide quality independent journalism in Athens.