Jun 12, 2023, 15:31
Every LGBTQ+ icon has endured certain struggles in their lives to become who they are.
Despite being one of the world's biggest pop stars in the 1980s and 1990s, George Michael shared a similar story of struggle.
After bursting onto the charts alongside best friend Andrew Ridgely with Wham!, George became the obsession of teenage girls across the country.
Then, when he finally left to pursue his solo ambitions, he achieved worldwide success and even more fame.
As his pop reputation grew, so did George's private life, which had hidden his true self from the world.
Despite growing questions about his sexuality, George has kept the sexual side of his life private and even dated women like makeup artist Cathy Chung to stop the media storm. .
George later described Kathy as his "only real" girlfriend and even confessed to her that he was bisexual.
But when his true sexuality was revealed to the world after the infamous 1998 headline-grabbing Los Angeles bathroom incident, George further cemented his gay identity.
After struggling to balance his personal and professional life, George made an appearance on his next show. oprah winfrey show In 2004, he declared that he was no longer interested in pandering to homophobic people.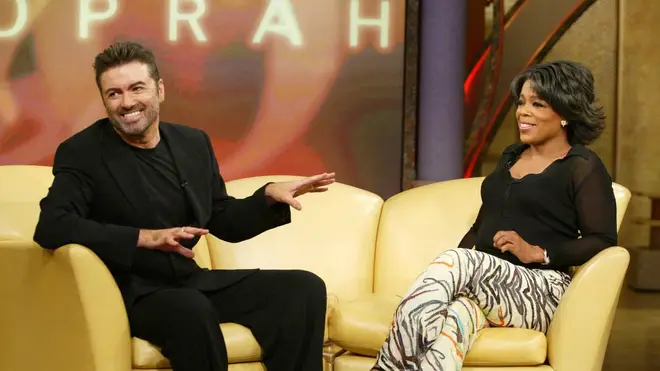 It was a turning point for George in his predicament, and a turning point in his self-acceptance in his life that established the global pop star as a gay icon.
Until then, she spent the rest of her life hiding her identity from the public and proudly defending her sexuality.
When speaking to legendary host Oprah, she asked him: "Were you worried about American fans accepting you as a gay artist with this new album?"
George responded emphatically, "I'm not worried about that. I have to be completely frank here, I'm not very interested in selling records to homophobic people."
This Moment Sums Up George Michael's Legacy Perfectly | The Oprah Winfrey Show |
As soon as George turned to his then-boyfriend Kenny Goss, who was cheering him on in the stands, the crowd started applauding his proud declaration.
"I am a very lucky man. I am 40 years old and I live with the man I love dearly. I have more love, success and security in my life than I ever dreamed possible." ' he continued.
George then issued a statement securing his status as a symbol and ambassador for people around the world who are also coming to terms with their sexuality.
"I don't need the approval of those who don't approve of me."
Given that George was being packaged as a new pop equivalent to Elvis during his heyday of success in the United States, it was a big professional risk to profess to be a proud gay man at the time. there were.
He apparently at some point in his life became less interested in pretending and began to find happiness within himself.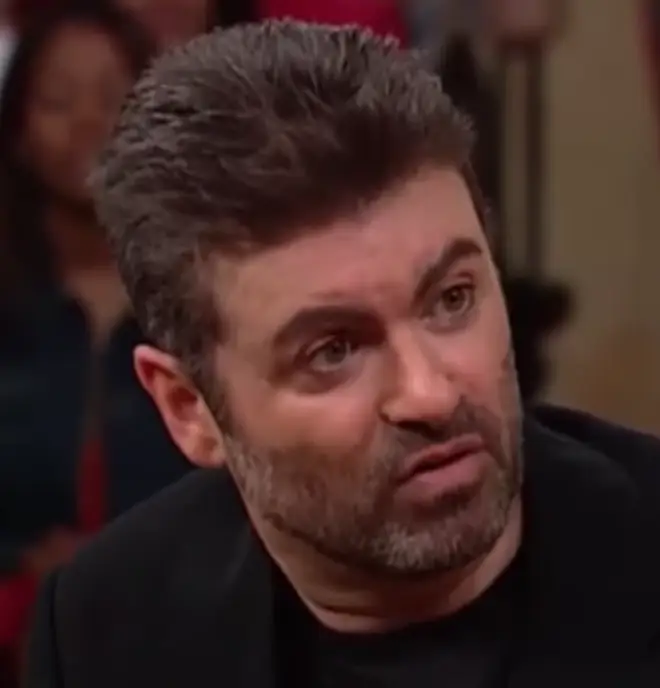 According to biographer James Gavin, who wrote a biography of the "Faith" singer, George Michael: Lifethe turning point in his life came when he met his first love, Anselmo Ferreppa, who helped him love himself.
When Anselmo died of AIDS in 1993, George was devastated and began writing confessional music such as "Jesus To A Child," which began to reveal who he really was to the world.
"He was venting his pain," Gavin said. "This man was in tremendous pain. He lost the love of his life. The melancholy spoke directly to me."
"But after four years of writing this book and more than 200 interviews, I really grew to like and respect him."
"As he later explained, he was so unhappy with his face in the mirror that he wanted to be a pop star," Gavin continued.
"He had so much self-loathing in his heart that he could do nothing but be worshiped by millions of strangers."
"Still, when he achieved it, it wasn't enough. So he spent the first half of his life creating the character of George Michael and the second half tearing it down. "
That's exactly what George intended in his interview with Oprah Winfrey, showing the world that he's unapologetic about himself and his sexuality. And his fans loved it.