Fotocrime is the brainchild of singer/guitarist/producer Ryan Patterson, who formed a trio in 2017 after his former band Coliseum broke up after more than a decade.
Composed of Patterson, guitarist Nick Sinemann, and bassist Will Allard, Photocrime tentacles everything from darkwave to synthpop to anything you might hear on a late-night alternative radio show in the late '80s. Specializing in stretched sounds. Early 90's.
Fotocrime is set to release its fourth studio album. accelerationis coming out this coming September, and I've been playing through the lead copy for the past few weeks, so I thought I'd talk to Ryan about it.
We also discuss Ryan's background in the Louisville hardcore scene and his impact on Photocrime's discography.
Your personal discography dates back to the hardcore punk scene in the 90's, but I was wondering if you've always dreamed of making music like you do at Photocrime? I ask because that's a far cry from the work you've done on Automatic and Enkindel and of course the Coliseum.
I didn't necessarily dream it, but it's been in my musical DNA since I was young. In the late '80s, I was a preteen and was into The Cure, Depeche Mode, and pretty much anything that was on MTV. 120 minutes.
When punk and hardcore came into my life, the band I met at that time made the idea of ​​getting a guitar and writing songs more accessible. The Cure was more guitar-based, so it kind of filled that gap, but it was about as good as I've heard a Depeche Mode song. offender When I was in 7th grade, I had no idea how it was made…it was like another world.
The Colosseum has been around for 12 years, and we've changed a lot in that time. A transition from the last Colosseum album, Anxiety Kiss, To Fotocrime didn't seem offensive to me at all, and Coliseum fans could clearly hear the post-punk elements of our last three albums. There are certainly stylistic differences from the early Coliseum material, but that was 20 years before him, someone who hasn't changed in decades and hasn't grown personally or creatively. I think you are hurting yourself.
All my favorite artists from all walks of life are multi-faceted, with risks and big changes over the years of making their work, which is always very exciting to me.
The Enkindells and the Automatic are bands I joined over 25 years ago, in my late teens, and each for a relatively short time. They were my first touring band and I had a lot of fun and learned a lot. I have toured many wild adventures in the pre-internet era.
I was young and that was a long time ago, so neither band has anything to do with the music I make now. That said, it's all part of my ongoing journey and life in music, and I appreciate the experience and love those people.
Was there a moment in the early days of Fotocrime where something clicked and you felt you had something worth pursuing further? Was it a song?
I think it was probably "Nadia" or "Autonoir" from the 1st album, principle of pain. In 2016, I spent a year alone working on new songs at my practice room. I was trying to find my voice, both vocally and sonically, and start something from a clean slate, which was both exhilarating and terrifying. "Nadia" was the first song that made use of my own voice and was easy to sing, even though I felt the driving force from the guitar hook and synth arpeggio.
"Autonoir" touched on many of the things I was musically obsessed with, including Suicide, Portishead, Roy Orbison, and Misfits rockabilly tunes. legacy of brutality—and the cinematic feel of film noir that I wanted to capture with Fotocrime.
That said, no one else had heard the music or demos in all that time, so I started tracking the album in J. Robbins' studio in early 2017 and found it working and consistent. I found out Making that album was a revelation for me.
Hearing the progress of acceleration, feels like the most realized Fotocrime material ever. The stylistic aspects you've mined influences are still there, but the songs stand on their own. The vocal melody is also the best ever. How much pressure did you put on yourself while writing the album?
I am very happy to hear from you, thank you. I don't think I felt a lot of pressure when it came to writing songs. I push myself all the time, but I write songs to please myself and my bandmates first and foremost. Writing and recording music is incredibly fun and challenging, exciting at every stage, and I love it.
As a singer, songwriter, musician, designer, and now a producer and engineer, I am constantly striving to grow in many aspects of album making, but my specific goals are: acceleration They definitely had vocal performances that I'm proud of, but they also wrote immediate, catchy songs that played to the strengths of bandmates Nick and Will.
Nick and Will are each great musicians (and great songwriters for their projects Fool's Ghost and Aon Brasi). acceleration Unlike previous Photocrime albums, it was not a solo album.
I wanted to involve all three of them in the end, so maybe I felt the pressure I put on myself to achieve that. I finished the song to the point where I could incorporate it, and they lent their talents in every way the song called for. These included Nick playing guitar for most of the album and singing well, and Will playing bass. key, then guitar and backing vocals.
In some cases, I also write guitar and bass parts and help with arrangements and dynamics. I'm not sure I fully realize how much influence they had on this record, but overall I think it's improved a lot and made for a more enjoyable and less isolating experience for me. I think I did. I am very grateful to them as bandmates and close friends.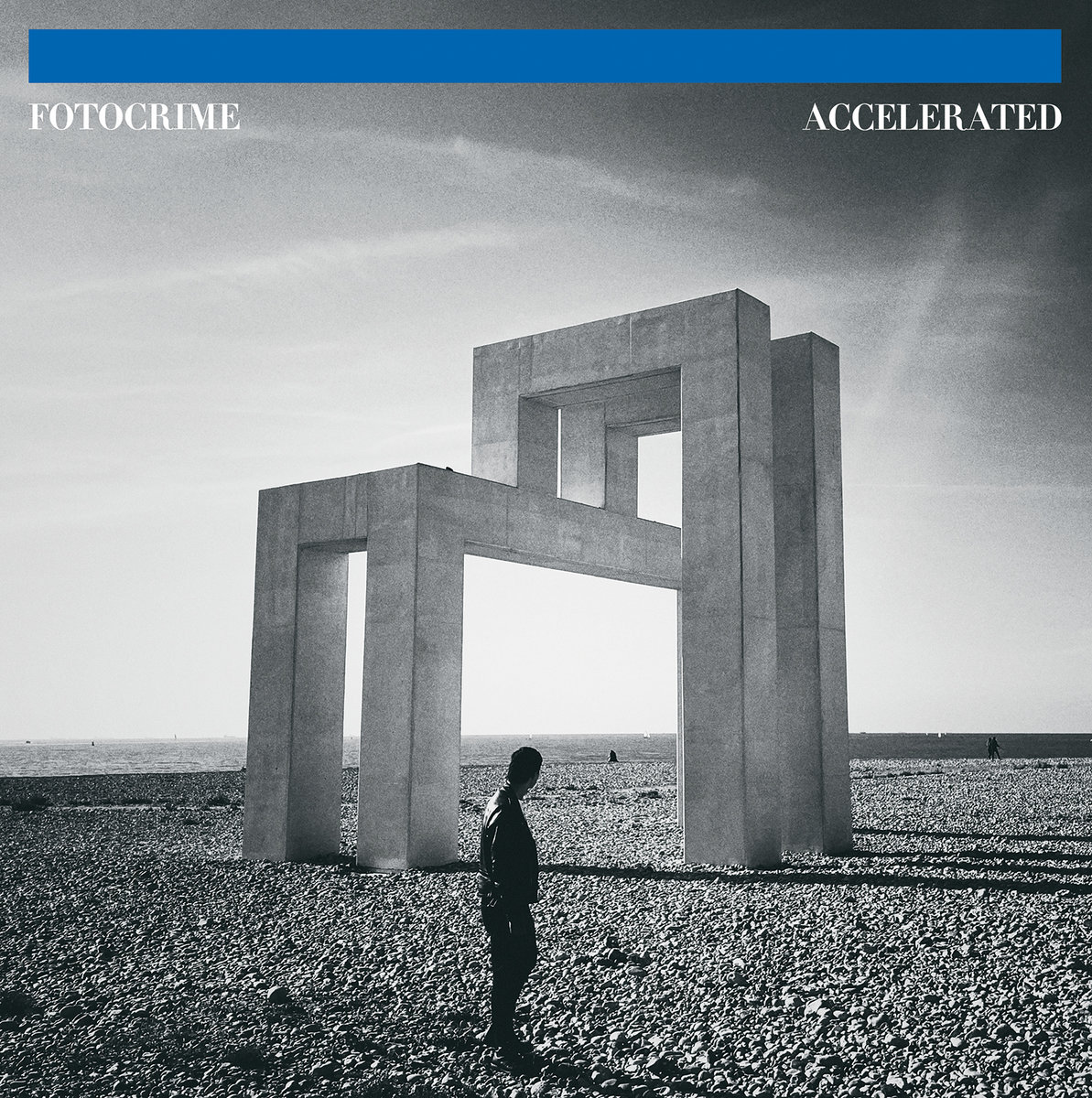 contains some songs acceleration It stuck in my head. One of them is Match Factory Girl. Tell us a little bit about the song and its lyrics.
"Match Factory Girl" was loosely lyrically inspired by the 1990 Finnish film of the same title. The main character of this movie is an extremely introverted factory worker who has been humiliated and abused by people in her life and at the end of her movie she quietly takes revenge on them all.
Since I've been imagining class wars more and more lately, the song is a lyrical tale of the titular match factory girl getting her revenge by burning down the metaphorical fortress of the bourgeoisie. The ruling classes are led to the gallows as what was once a palace becomes a prison. Their crowns melt and gold seeps into the ground. A revenge fantasy depicting the rampage of capitalism.
Musically, the straight four-on-the-floor barnburner recording was great. Nick's guitar bounces through a rhythmic triple-headed tape delay, Will's bass thumps throughout, and a great backing vocal performance in the bridge. I love the brassy fizzy filtered synth sequence at the beginning and the polyrhythmic conga drums before the final chorus. I believe this was the last song written and recorded for the album.
You've been doing Fotocrime for a while, but do you feel much more comfortable in the vocal booth? When you first started tracking, it took a while to get used to using these different aspects of your voice. I think everytime EPs.
My vocal performance on this album is the happiest I've ever been. I feel comfortable singing, but my natural speaking voice is quite low and I was constantly battling with that range before I started photoclimbing.
Photocrime in general, and more acceleration In particular, I tried to embrace that depth and seek inspiration from heroes with low, unmistakable voices. When I ask for guidance, Mark Lanegan, Leonard Cohen, Simon Bonney, and Blixa Bergeld are always the North Star.
Except for the song "On the Edge of the Light" acceleration in your home studio. Why did you decide to track that song with J. Robbins? Whatever the reason, everything feels and sounds consistent.
Aside from various bandmates in my various bands, J. is my most frequent collaborator. He has recorded and mixed most of the albums I have made with the band, as well as many of his EPs and various other sessions.
In the previous photo crime album, center of crimeI recorded everything myself at home, but it was my first time undertaking such a large scale recording project all by myself. So, I had J. consult me ​​on the mixes, fully mix one of them, and have him on a few tracks on the record. He has been my personal and recording mentor and a big part of my life.
The Coliseum was recording with J. in July 2010 at the legendary DC Punk Studio Inner Year. We had a day off from touring and had always dreamed of recording there, so we were able to spend half the time in the Colosseum. Parasite An EP was recorded there. When I heard that Don Zientara was planning to close Inner Ear in 2021, I contacted J. and asked if Fotocrime could go record there for a day. I wanted to be the last one there, but it was the last day that J. would be doing engineering there, so it was a great day for all of us.
That session tracked everything live in the studio, much like bands of its ilk did 30 years ago. The drum machine was connected directly to the 2″ tape machine, the synthesizer was clocked to the drums via MIDI, all three of us played live, and the vocals for "On the Edge of the Light" were also recorded live in the studio. rice field. It was a lot of fun.
recorded three songs, including a government-issued cover released on alcove will cover an EP in 2022, covering three so far unreleased songs. "On the Edge of the Light" has been a set opener over the last few years and I felt it was the perfect album opener. That such history is tied to this album, and that J. continues to be involved even though he now primarily records himself at his own studio, House of Photos. That's great.
As an aside, when Inner Year closed, I purchased some studio gear from Don Zientara. It also includes a rare old chorus unit, and I hope it's used on some of the classic records he made that made good use of that sound. (I use it all the time.) Don just so happened that he came to Louisville on a trip in late 2021 and brought the gear here for me.
I listened to him over lunch and he told me the most amazing story I had ever heard about Minor Threat performing at my daughter's school carnival. They were the music for the school kids' game of musical chairs. I bought the equipment from him and got him to sign it, so it means a lot to me that it's in my studio and I can use it for recording.
have you ever thrown something away there is no salvation Is there a riff during the Fotocrime soundcheck?
I once saw an episode on a TV show where the character was an ex-rocker who would often sit in his apartment playing songs from his old band. Looked pretty sad to me.
***
acceleration Artoffact Records will release it on September 8th (pre order).
Photo Crime on Social Media: Facebook | twitter | Instagram
Tagged: photo crime